Enrollment to the 2016-2017 academic year is easy:
If your child/children was/were attending Suomikoulu AND you did not resign, then your are all set;


If you have never attended Suomikoulu or you are a returning family, signing up your child/children is pretty simple. You can do it by sending an email to the school's Principal with the details about your child/children.

Please e-mail to sv_suomikoulu@yahoo.com with the following information:



Child's/ children's names, Last name, First name
Birthday/s
Parent's names and emergency phone numbers
Languages spoken at home
Describe how much Finnish your child uses daily
Can your child read/ write in Finnish?
If you are moving from Finland, what grade was your child last in?



You also need to fill out the liability form and return it to the secretary during enrollment for each child. You will only need to do this for new students, or if the information has changed (e.g. address, phone number, pediatrician's contact information, etc.).
Please note that currently we have
waiting lists
in place; depending on the age group the list can be longer or shorter.
In case you want to resign from Suomikoulu,
please send an email
as soon as possible to the principal about withdrawing your child/children from Suomikoulu. On this way we can offer your place to the next on the waiting list.
SV Suomikoulu Yahoo Group
is the official communication channel. All announcements regarding enrollment, school programs, holidays, etc. are communicated via this channel. (Note: SV Suomikoulu Yahoo Group is a closed group, once you belong to Suomikoulu you will get an invitation to join the group).
If you have a question, please contact the secretary or principal at:
sv_suomikoulu@yahoo.com
Class Dates, Location & Teachers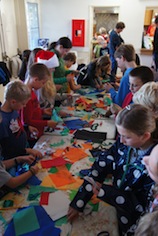 Suomikoulu meets at the Nokia building in Sunnyvale:

where: 200 South Mathilda Avenue, Sunnyvale, CA 94086 (map)

when: every other Sunday from 3 pm to 4:30 pm (depending on group, see below).

Note:
- entrance to the Nokia building is from the side street;
- parking spaces are easily available in Macy's Garage next to the Nokia building.
IMPORTANT:
All adults need to show a picture ID when dropping off or picking up their children.


Absences should be reported to the teacher. The student will loose his/her slot if absent more than 3 times without notice.
Schedule:
see here
Groups:
Muskari 1 (0-3 years), teacher Hanna Merk, 3-3:45 pm
Muskari 2 (0-3 years), teacher Hanna Merk, 3:45-4:30 pm
Tenavat (3-4 years), teacher Anni Pakkala, 3:-4:30 pm
Piiperot (4-5 years), teacher Outi Talvala, 3-4:30 pm
Paaperot (5-6 years), teacher Riikka Tarsa, 3-4:30 pm
Eskarit (6-7 years), teacher Anu Valtanen, 3-4:30 pm
Lukutoukat (7-8 years), teacher Minna Engström, 3-4:30 pm
Sanataiturit (8-10 years), teacher Leena Koivuniemi, 3-4:30 pm
Lukijat (9-11 years), teacher Riikka Loughney, 3-4:30 pm
Tutkijat (11+ years), teacher Katja Kneckt, 3-4:30 pm
S2-ryhmä (kouluikaisille), teacher Auli Saarsalmi-Paalasmaa, 3-4:30 pm
Library: the library will be open 4:15-4:45 pm, outside by the main entrance.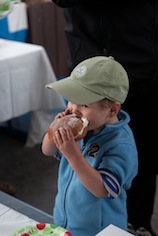 | | | |
| --- | --- | --- |
| Muskari groups (1 and 2): | | $60 |
| Other groups: | | $100 |
Families with three or more children receive a "family discount." Fees of the youngest child/children from third child on will be half of the regular fee.
Additionally, $10 joining fee for new families ($10 per family, independent of the number of children in the family joining Suomikoulu).
You need to pay the fees on the first or second school day.
Credit card, cash or check (payable to SV Suomikoulu) are accepted.
Fees will not be returned if a student drops from the school. If you enroll for just half a semester, you only pay half.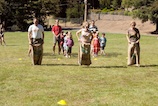 Suomikoulu toimii täysin vanhempien vapaaehtoistyöllä.

Voit ilmoittautua vapaaehtoistyöhön (siivous, vartiointi, juhlissa valokuvaaminen/avustaminen, joulujuhla, luistelukerta, kevätjuhla jne.) kahtena ensimmäisenä koulupäivänä kun lasten koulu-ilmoittautumiset ja maksut käsitellään.